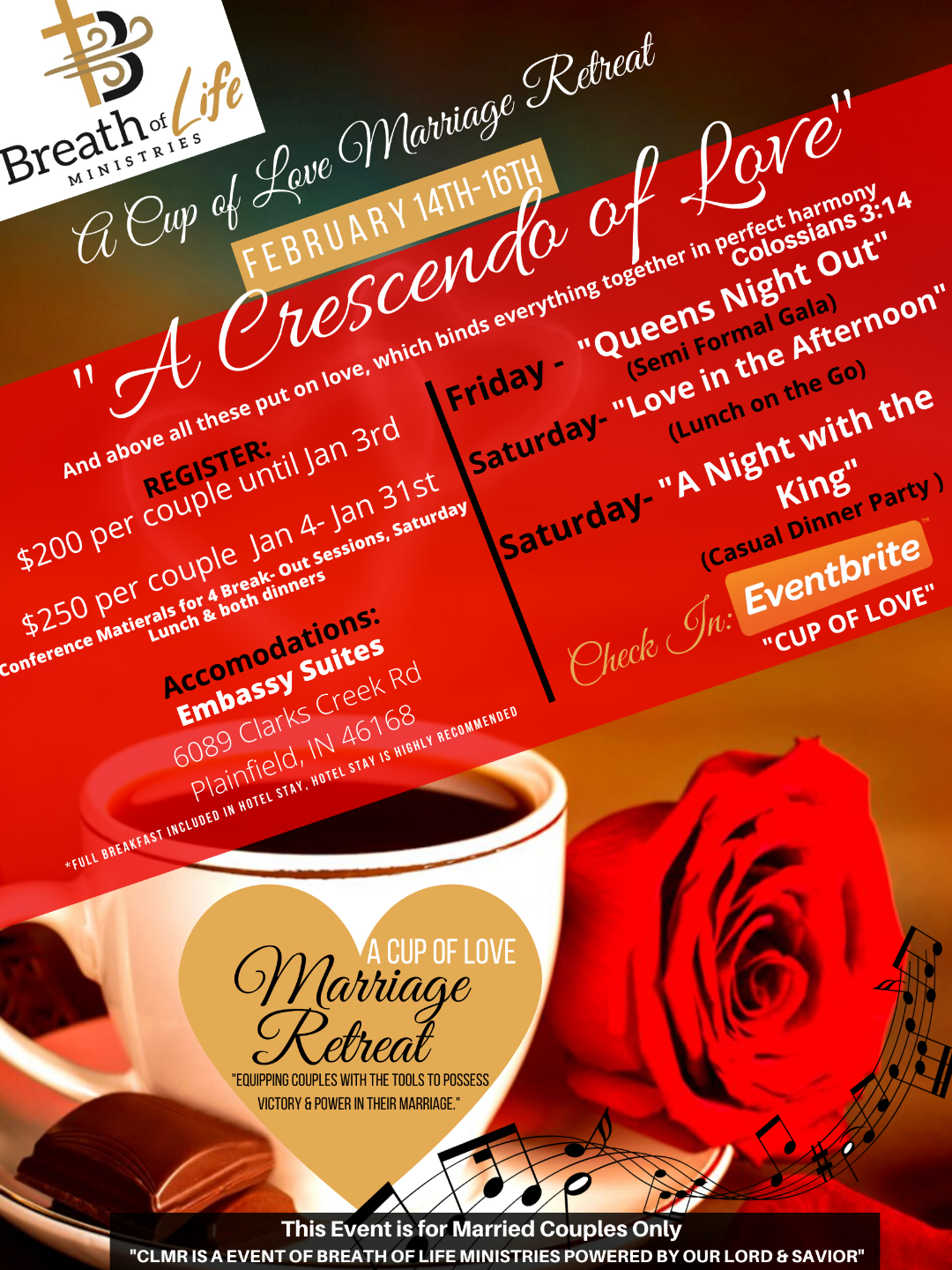 A Cup of Love Marriage Retreat: "A Crescendo of Love" Registration 2020
This form stopped accepting submissions on February 14, 2020 2:00 pm EST.
Register with the link about!
Registration includes:
Admission for 2, Conference Materials for 4 Break-out Sessions, Lunch and dinner for both nights.
Friday - Queens Night Out (Semi-Formal Gala Dinner)
Saturday- Love in the Afternoon (Lunch to go)
Saturday- A Night with the King (Casual Dinner)
Lodging:
Embassy Suites Plainfield IN
6089 Clarks Creek Rd, Plainfield, IN 46168
All suites include a reception with full bar everyday for two hours and full breakfast made to order each morning. Workout room and pool onsite. Shopping mall and restaurants.
$149 per night.
Use the group code COU
Guests can call 1-800-EMBASSY (1-800-362-2779), the hotel directly (317-839-1106) to make reservations via the link below.
Cutoff date for the room reservations is 1/14/20 at 11:59pm.