Executive Director and Founder of Trinity House Academy, Yvette J. Williams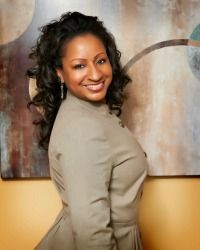 Yvette J. Williams was born and raised in Cleveland, Ohio. She has an Associate of Arts degree in Paralegal, a Bachelor of Arts degree in Political Science and a Master of Arts degree in Public Administration. Growing up, Yvette attended and was baptized at the Second Lakeview Baptist Church. Although she believed in the death, burial and resurrection of Christ, she had not really pursued a personal relationship with the Lord until her rededication to the Lord in 1994 at the Word of Life Christian Church in Lafayette, IN under the auspices of Pastor Howard Wright. It was there that Yvette received healing through the true love of Christ and answered her call to serve in the ministry.
As Director of Teen Ministry at Word of Life, Yvette realized she had a gift and a passion to minister to teens. More specifically to teen girls and young women. She was able to share her personal testimony of experiencing domestic violence as a teen and deliverance from depression, suicidal thoughts, loneliness and the effects of a past abortion. In 1996, Yvette and her family relocated to Indianapolis, IN and joined New Life Worship Center (NLWC) under the leadership and guidance of Pastor John F. Ramsey, Jr. There she has served on the volunteer ministry, the teen ministry, and the altar workers ministry.
through the process of founding Trinity House Academy (THA) which is an organization assisting girls and young women with identifying and walking in their God-given purpose.